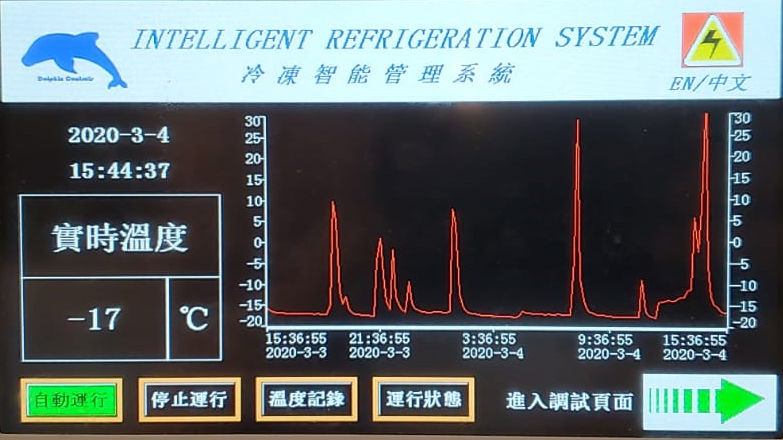 Introduction:
HKR "Dolphin Controls" an innovation state of the art control system developed after years of research and development by our highly experienced engineers in refrigeration industries. This innovation breakthrough is expected to be a major contribution to the central refrigeration and air conditioning industries standard in controls and management system.
Concern with the escalating cost in maintaining a good refrigeration and air conditioning system to prevent premature breakdown and loss of precious cargoes. Dolphin Control and Management System will be a gold standard in this solution as all diagnostics, monitoring and finally fault reporting will be made available at fingertip anywhere round the clock.
This made possible as all data acquired will be transmitted to our cloud based central control and monitoring server on 24 hours basis on internet for processing by our system management. Any faults diagnosed will be analyzed by our engineering team and transmitted back to stakeholders soonest as possible for maintenance interventions. With this system installed, standby maintenance staff costs will be greatly reduced plus accurate diagnostics will prevent untrustworthy costly repairing.
System configurations
Our "Dolphin Controls and Management system" consist of the followings:
1. Proprietary Master Processing Unit (MPU) with embedded software.
2. Local Smart Touch control panel.
3. Smart sensors and signaling cables attached to critical parts of the refrigeration system for real time data acquisitions.
4. Smart Cache memory for storage of data for batch transmitting via internet back to our system servers for analysis.
5. Client based Apps for real time remote monitoring.
6. Periodic report generations
PDF download: Dolphin Controls